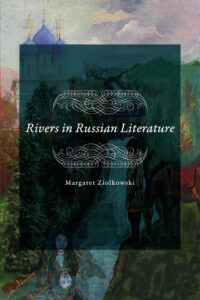 Author
Margaret Ziolkowski
Hardback
November 2020 • ISBN 9781644531938 • $95.00
Paperback
November 2020 • ISBN 9781644531945 • $47.50
* E-Book Available
Order Online
Rivers in Russian Literature focuses on the Russian literary and folkloric treatment of five rivers—the Dnieper, Volga, Neva, Don, and Angara. Each chapter traces, within a geographical and historical context, the evolution of the literary representation of one river. Imagination may endow a river with aesthetic or spiritual qualities; ethnic, national, or racial associations; or commercial or agricultural symbolism of many kinds. Russian literary responses to these five rivers have much to tell us about the society that produced them as well as the rivers they treat.
About the Author
Margaret Ziolkowski is Professor of Russian at Miami University (Ohio) and the author of Soviet Heroic Poetry in Context: Folklore or Fakelore (Delaware).
Reviews of 'Rivers in Russian Literature'
"
An excellent example of using folklore, literary, and historical sources to reveal past and present representations of Russian rivers.
"
- Dorothy Zeisler-Vralsted, Eastern Washington University, author of Rivers, Memory, and Nation-Building: A History of the Volga and the Mississippi Rivers