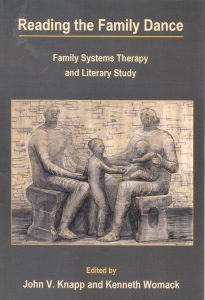 Editor(s)
John V. Knapp and Kenneth Womack
Hardback
May 2003 • ISBN 978-1611492309 • $105.00
Order Online
The development in recent years of the intersections between the family and literary study continues to emerge as one of the most productive and illuminating arenas of contemporary critique. In addition to addressing the family dynamic through which a given literary character develops a fully realized sense of self, family systems therapy allows readers to examine the patterns by which characters function in their larger intimate systems, whether those systems be social, institutional, or even global. As the intellectual foundation for the forms of therapy practiced by the majority of contemporary American and European psychotherapists, the study of family systems therapy and its intersections with literary works affords readers with an illuminating glimpse into the terminology and processes involved in this dynamic form of critique. Perhaps most significantly, family systems therapy allows critics to consider the distinctly social interactions that characterise our pathways to interpersonal development and selfhood.
About the Editors
John V. Knapp is Professor of English, with a joint appointment in modern literature and in teacher education, at Northern Illinois University.
Kenneth Womack is Assistant Professor of English and Coordinator of the Honors Program at Penn State University's Altoona College.