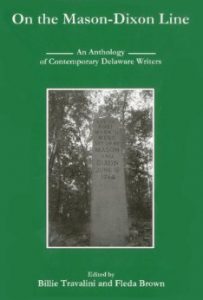 In the first collection of its kind, the editors have gathered together fifty-two of the best poems, stories, memoirs, novel excerpts, and creative nonfiction by writers who have called the tiny state of Delaware their home. The volume offers meticulously selected work, alphabetized by author, much of it inspired by or set in the state, and all in a wide range of styles. The anthology is not limited to writers currently living in Delaware; rather, it ranges far beyond, including major writers such as Gibbons Ruark, McKay Jenkins, Julianna Baggott, Fleda Brown, Allison Funk, and Pulitzer Prize winner W. D. Snodgrass—writers who were originally from Delaware, or who lived in the state long enough for their work to have been influenced by its streets, its beaches, and its winding marshland waterways. The anthology includes substantial biographies of each author.
About the Editors
Billie Travalini teaches at Lincoln University, Wilmington College, and the Boys and Girls Clubs Pegasus Artworks program, and is a teacher-consultant in Delaware youth detention homes.
Fleda Brown is a retired Professor of English and poet laureate at the University of Delaware.