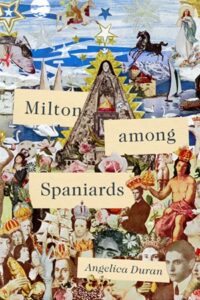 Firmly grounded in literary studies but drawing on religious studies, translation studies, drama, and visual art, Milton Among Spaniards is the first book-length exploration of the afterlife of John Milton in Spanish culture, illuminating underexamined Anglo-Hispanic cultural relations. This study calls attention to a series of powerful engagements by Spaniards with Milton's works and legend, following a general chronology from the eighteenth to the early twenty-first century, tracing the overall story of Milton's presence from indices of prohibited works during the Inquisition, through the many Spanish translations of Paradise Lost, to the author's depiction on stage in the nineteenth-century play Milton, and finally to the representation of Paradise Lost by Spanish visual artists.
About the Author
Angelica Duran is Professor of English at Purdue University and author of The Age of Milton and the Scientific Revolution.
Reviews of 'Milton Among Spaniards'
"
This is a superbly documented study of the reception and comprehension of Milton's work in Spain. The book is a major achievement, a wholly original contribution to our knowledge of Milton and an excellent meditation on his lasting impact in Spain. Duran's scholarship is excellent. She seems to have read and absorbed everything relevant to her topic, and she draws from sources in theory, philosophy, religion, literature, art history, and drama criticism.
"
- David Gies, University of Virginia