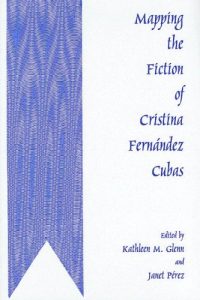 Editor(s)
Kathleen M. Glenn and Janet Pérez
Hardback
April 2005 • ISBN 978-1611492712 • $82.00
Order Online
Cristina Fernández Cubas is one of the most important of the Spanish writers who have begun to publish since the end of the Franco dictatorship. Credited with playing a major role in the renaissance of the short story in Spain, she has won national and international acclaim for her fiction, and it has become a staple of university courses on contemporary Peninsular literature. Fernández Cubas has created a remarkably coherent narrative world, nourished by a core of fundamental concerns. The eleven essays in this book examine the intellectual preoccupation, narrative strategies, and rhetorical devices that distinguish the four volumes of short stories, two novels, the play, and the book of memoirs that she has published to date. The contributors to the volume are distinguished Hispanists, and in their essays they employ a variety of critical and theoretical approaches, including reader-oriented, poststructural, and postcolonial, as well as a cultural studies perspective and various forms of psychoanalytical and feminist readings. The essays contribute to the current lively debate on issues of gender, the construction of subjectivity, language, nationality, and memory.
About the Editors
Now retired, Kathleen M. Glenn was Professor of Spanish at Wake Forest University.
Janet Pérez is Paul Whitfield Horn Professor of Romance Languages and Qualia Chair in Spanish at Texas Tech University.