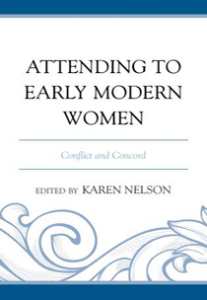 Editor(s)
Karen Nelson
Hardback
July 2013 • ISBN 978-1611494440 • $98.00
* E-Book Available
Order Online
This volume considers women's roles in the conflicts and negotiations of the early modern world. Essays explore the ways gender shapes women's agency in times of war, religious strife, and economic change. How were conflict and concord gendered in histories, literature, music, and political, legal, didactic, and religious treatises?
Four interdisciplinary plenary topics ground this exploration: Negotiations, Economies, Faiths & Spiritualities, and Pedagogies. Scholars focus upon many regions of the early modern world–the Atlantic world, the Mediterranean world, Granada, Indonesia, the Low Countries, England, and Italy–inflected by such religions as Islam, Catholicism, and Reformed Protestantism, as they came into contact with indigenous spiritualities and with one another.
Essays and workshop summaries analyze how gender and class are implicated in economic change and assess the ways gender and religion map onto voyages of trade, exploration, or imperialism. They investigate how women, as individuals and as members of political or family networks, were instrumental in transmitting, promoting, supporting, or thwarting different religions during times of religious crises. This volume also offers methods for teaching and researching these topics. It will be invaluable to scholars of medieval and early modern women's studies, especially those working in history, literature, languages, musicology, and religious studies.
About the Editor
Karen Nelson is associate director of the Center for Literary and Comparative Studies at the University of Maryland.